My recent trip to the Pike Place Market yielded some wonderful finds and produced one of the most intense salads I've ever tasted. The more I visit and gather this wonderful bounty, I always tell myself, "Next year, I gotta grow these next year!!!" But, it never happens.
Beets, for example, I've grown to really like as they are naturally sweet, flavorful and wonderful simply roasted with a little garlic, olive oil and salt and pepper. I like to purchase a bundle with the tops still intact as they're great green sauteed in a little butter and oil. They're easy enough to grow and since they're root crops, I could be enjoying beets from my garden during the summer all the way through winter provided that I mulch them after the first main freeze. I'm particularly fond of yellow beets as they have a milder flavor and don't "bleed" like the typical deep red variety.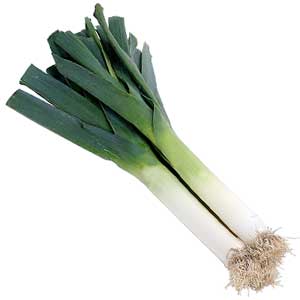 Now leeks are quite new to me even though I've learned how to grow them, but I've never really cooked them before so for two large stalks for $2, I thought I'd give them a try. Think of these as giant scallions or green onions and the main part you want to grow and develop is the thick white base. That's why they're usually grown in deep trenches and soil is slowly back-filled as the stalks grow to get the whitest base possible.
The highlight of my finds were these adorable little purple chokes that were so beautiful, I was curious to learn more about how to cook and prepare them. I actually tried growing this in a container planting at work, but it didn't really do much besides sprout a few leaves. So, I was taught to peel off a few of the outer bracts and trim them like you would the typical green globe artichokes by snipping off the spiny tips of the bracts and basically slicing off the top 1/3 of the entire head. Then slice in half and cook.
Having some tender greens I had to use up, I decided to make a salad. I roasted both kinds of beets, and grilled up the leeks, purple artichokes, and the ultra flavorful and expensive (I had to splurge; they're freakin' amazing) matsutaki mushrooms.
The result was a cornucopia of color and various flavors and I just went all out on this one:
I drizzled the green first with a light white balsamic vinaigrette, threw in the roasted and grilled veggies and topped it off with spiced roasted pecans, dried cranberries and goji berries. I call it my "Autumn Antioxidant Salad"!! =P