A colleague of mine in Tasmania sent me this link about Dan Hinkley and some of the things he's reminded of when he smells certain plants and other random items.
Check out the article here
. Then I asked him where his profile was only to be told that he'll show his if I show him mine. Well, here you go, Eric:
In no particular order:
Bleach
(or according to Blanche Devereaux of "The Golden Girls", "Blee-Ack")
Never really used it when I did the laundry, but I would always ruin certain clothes mixing up a 10% solution with water to sterilize garden tools, pots, divided iris rhizomes and dahlia tubers, and to spray down the laminar flow hood when tissue culturing in lab.

Sawdust
Many perennial roots and bulb orders (mainly Lilium) arrive packed in sawdust or wood shavings. Every fall and early spring, I open packages awaiting that woody scent.
Pho
It's the combination of cilantro, thai basil and a warm beef broth that always makes me crave this popular noodle soup almost every week. It's also an occasion to be with others and catch up on life happenings.

Sampaguita (Arabian Jasmine

Jasminum sambac

)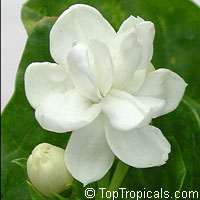 The captivating scent of this heavenly flower holds such significance as it has been the symbol of my life and culture ever since I was a young boy who would race with his big sister to see who could wake up the earliest to pick the most flower buds to string into a lei to place in our altar of the
Santo Niño
. To me the scent of this jasmine reminds me of my fondest memories of my homeland and the feelings evoked as a symbol of purity, innocence, and never-ending love and compassion.
VICKS!
Lord, I had this addiction to Vicks Vapo-Rub when I was a wee lad. Even though I wasn't sick, I still enjoyed the scent of menthol and eucalyptus so I'd always rub a small amount by my nostrils. Now, I've come to hate the smell because it reminds me of being ill with a cold, flu or sinus infection. I'd rather just grow the Eucalyptus.
Fragrant Novelty

Phalaenopsis
When I learned that the popular and easy to grow moth orchid came in different shapes, forms and SCENTS, I was immediately captivated when I smelled my first fragrant Phal. I began a collection of species and hybrids a few years ago, but I no longer had the time or the best conditions to raise them.
Phalaenopsis bellina
Phalaenopsis violacea
and
bellina
are the most fragrant of the genus and their hybrids possess the refreshingly sweet citrus-like scent.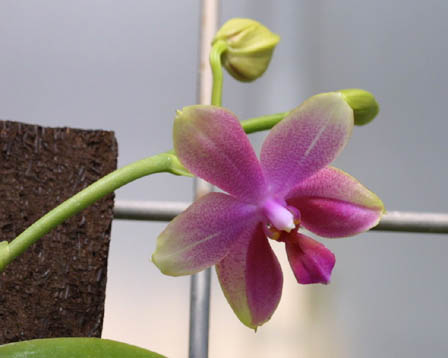 A hybrid aptly named Phal. Sweet Memory.
Myrrh
I had an obsession with old garden roses in my early teens and I was captivated when i discovered the hybrid English Roses bred by David Austin. Breeding those once-blooming, but oh so beautiful and exceedingly fragrant and disease resistant, garden roses with today's reblooming forms and diverse colors was like magic to me.
When I first encountered English roses in person, I was enchanted by the scent of several varieties that, oddly reminded me of church or a funeral.
The rose above is a classic English rose called 'Constance Spry'. While it doesn't have the reblooming capabilities of others, it is richly scented and one I always distinctly remember. here's an
article on Myrrh-scented roses
.
Drakkar Noir
My brother's choice cologne growing up, yet I never really got tired of it (as I sneaked in a spray or two when I was little). It's so distinctive, masculine, yet sensual and sophisticated. I consider it my "back-up" cologne for that special occasion. I have my own personal favorite cologne, but I will keep that to myself. haha
And I can't write an article without mentioning the exotically rich and somewhat overpowering perfume of Oriental lilies. No need to rant on why, but it certainly began my strong interests in this genus.
R